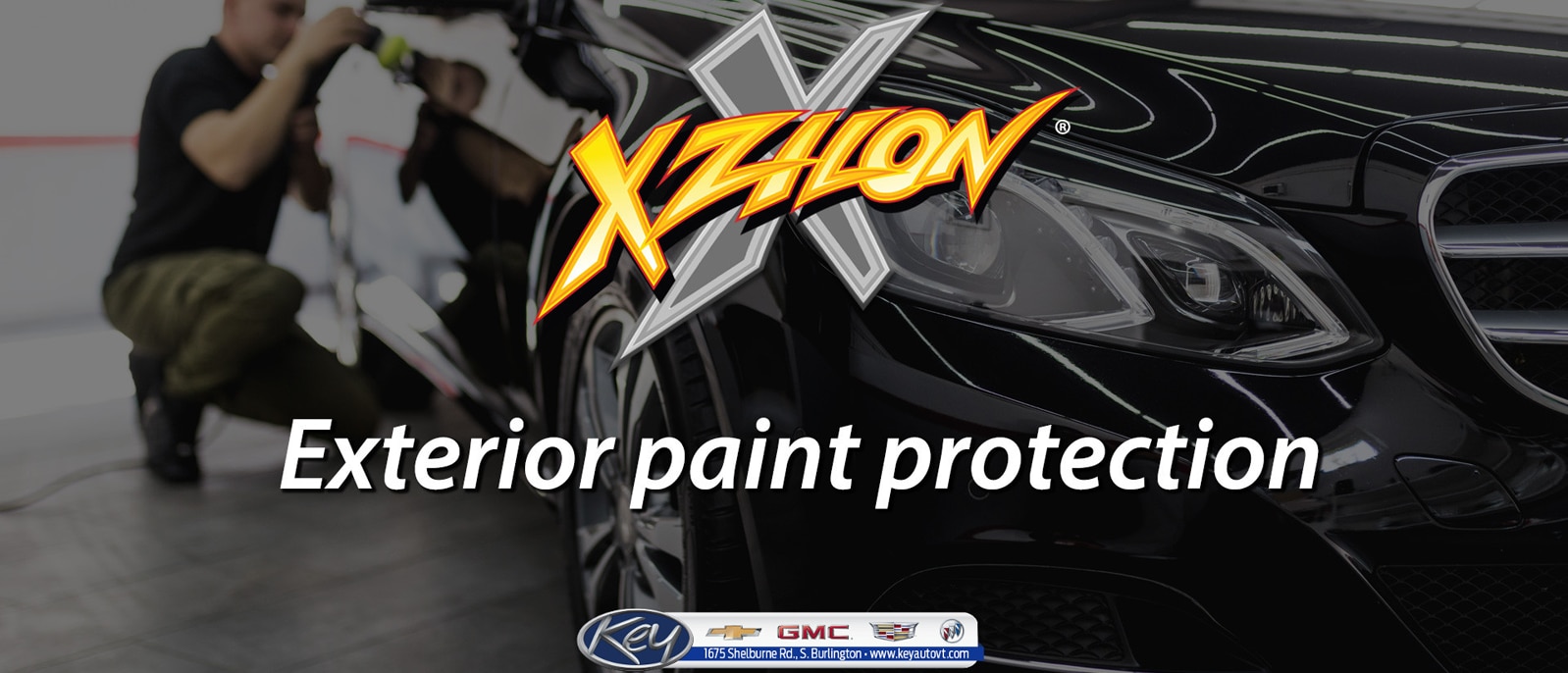 Key Chevrolet GMC Cadillac of Burlington is proud to offer Xzilon Green to help protect your vehicle from whatever our Vermont weather can throw at it!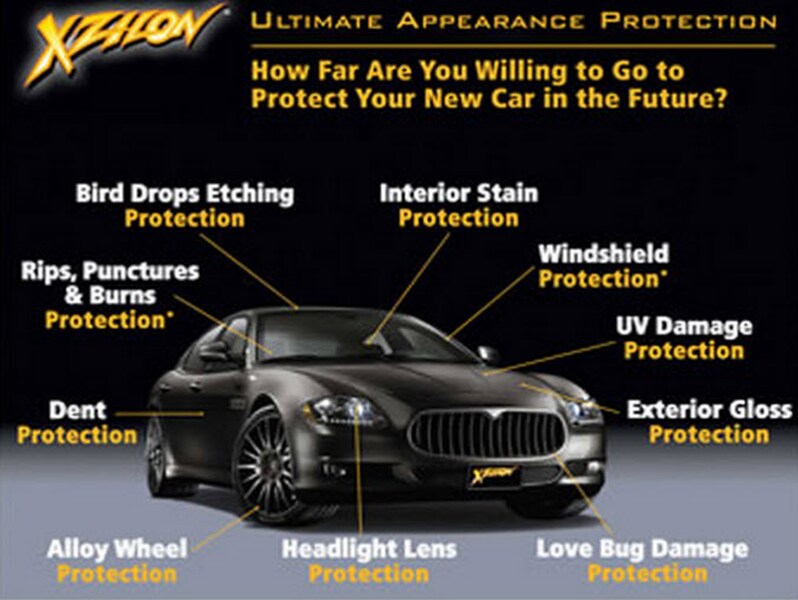 Exterior paint protection
Xzilon® offers protection from weather-induced fading, UV exposure, oxidation, hard water etching, bird droppings, tree sap, road salt, road de-icing agents, acid rain, insect damage including love bugs, accidental spray paint overspray and industrial fallout.
When dents occur
We offer unlimited protection for up to five years when dents and dings occur. No deductible means no out-of-pocket expense. Network providers will meet you at a convenient location to do the repair.
Interior protection 
Protect your vehicle's fabric and carpet from stains and harmful microbes with Xzilon® Advanced Interior Protectants. Xzilon® sets a new standard for eco-friendly stain resistance.
Glass protection
Xzilon's® Windshield + Glass Modifier molecularly fuses with glass to form a hydrophobic barrier. It enhances visibility in bad weather and strengthens the windshield. Water beads up and rolls away, and damage from small road debris is greatly reduced.
Alloy wheel protection
Xzilon® provides superior protection for your factory wheels. Our products protect against scuffing, pitting, corrosion, and brake dust buildup.
XMicrobe™ Antimicrobial Protection
Keep your vehicle interior sanitized. Xzilon® XMicrobe™ eliminates 99% of germs and microbes. It also resists future germs, odors, and stains with an active protection layer in the ventilation system, main cabin, and cargo areas.